Welcome
Welcome to the website of the Australian Consulate General in Mumbai. This site will provide you with quick, helpful and accurate information; and relevant links to all Australian issues for Australians living and working overseas, as well as servicing Indian business and investment.
For Australians in distress, please call the Australian Consulate consular section on +91 22 67574900. If it is outside of business hours, you may call the Consular Emergency Centre in Canberra on +61 2 62611289 or +61 2 62611213. If they cannot resolve your issue from there, they will make contact with a consular official in Mumbai who will get in touch with you.
Australian Consulate General in Mumbai
Contact information:
Level 10, A Wing
Crescenzo Building
Opp MCA Cricket Club
G Block, Plot C 38-39
Bandra Kurla Complex
Mumbai 400 051
Tel: +91 22 6757 4900
Fax: +91 22 6757 4955
Email: General enquiries: cg.mumbai@dfat.gov.au
Opening hours
The Consulate General is open from 9.00 am to 5.15 pm Monday to Friday, excluding public holidays.
Passport services:
Passport interviews and notary services are by appointment only and are conducted between 9.30 am to 12.30 pm Monday to Friday. To book an appointment please call +91 22 6757 4900.
Visa related services:
The Australian Consulate General, Mumbai does not provide any assistance with regard to Australian visa or citizenship applications.
Latest News
Increase in Passport Fees
Effective from 1 January 2018 there will be an increase in the Passport fees. The fee structure is stated in the document below. Please note that you will be required to pay an equivalent amount in local currency. For more details you may contact the Australian diplomatic mission or consulate where you will lodge your application.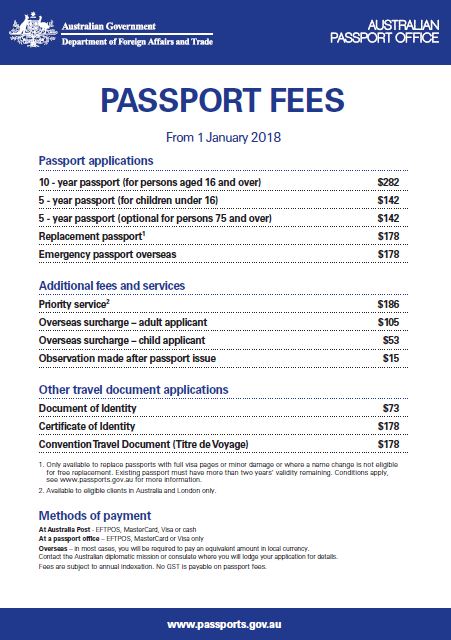 2017 Bennelong by-election
A by-election for the federal electoral Division of Bennelong in New South Wales will be held on Saturday 16 December 2017.
You can check if you are enrolled in the Division of Bennelong, enrol or update your enrolment details at www.aec.gov.au/enrol. The deadline to enrol is 8pm AEDT Monday 20 November 2017.
In-person voting will not be available outside of Australia for this by-election. If you will be overseas on by-election day, you can apply for a postal vote or you can vote in person in Australia before you go.
You can apply for a postal vote by completing a 'Postal Vote Application' on the AEC website. You should ensure that you apply for a postal vote as soon as possible to allow enough time for the ballot papers to reach you overseas before by-election day.
For more information, visit the AEC website at www.aec.gov.au/Bennelong or contact the AEC via email (info@aec.gov.au) or telephone +61 2 6113 4777 or +61 2 6160 2600.
Phasing out of Frequent Traveller Passports
As of 1 December 2017, the Frequent Traveller Passport (FTP) will no longer be accepted in Australia or overseas. Please contact us on +91 22 6757 4900 or cg.mumbai@dfat.gov.au for more information on replacement passports.
Official opening of the Australian Consulate-General Mumbai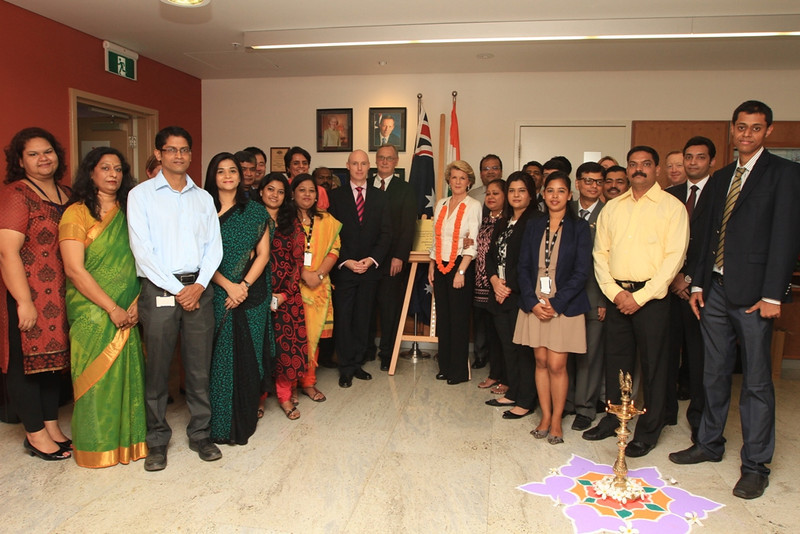 The Hon. Julie Bishop MP, Minister for Foreign Affairs with the staff of the Australian Consulate General Mumbai after the official opening on 16 November 2013.